CargoPost: A NEW Truck Bed Storage Product to SECURE Your Cargo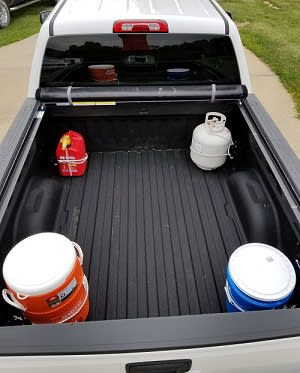 I have researched and purchased numerous cargo accessories for my pickup truck bed in an attempt to stop cargo from sliding all over. Cargo nets, ratchet straps, truck bed rails, retrievers, gates and a variety of other truck bed organizers and securement accessories ... NONE OF THEM solved what seemed to be a simple cargo securement problem. They were either too costly, poorly constructed, or just got in the way when not in use.
So I designed and built my own cargo retaining product, CargoPost. CargoPost provides a convenient and low-profile way to secure gasoline containers, coolers, or any almost other object I want to secure in my pickup truck bed while hauling. CargoPost can be easily installed in any year, make or model of pickup truck. And when installed on the sidewalls of your truck bed, it's out of your way when not in use. The powder coat finish and heavy construction allows you to leave it installed in your truck bed without any weather damage under the most severe conditions.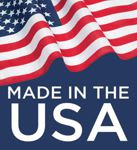 CargoPost LLC is a family owned local business with a very simple mission: to design, manufacture and sell simple problem-solving products that make life a little easier from day to day. CargoPost and our other products represent the quality and craftsmanship that is "Made in the USA", and we are proud to team with and support the local companies that manufacture and ship our products. With 25 years of design engineering experience, owner Shawn D. Frazier can assure you that the functionality and quality of the products we sell are second to none.
Thank you for your time visiting CargoPost LLC and we hope you will enjoy using our products.
PS. Share us with a friend